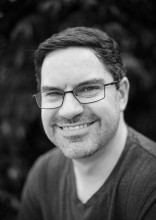 Mat
VOCAL MENTOR
Mathew moved to Newcastle in 2002 to complete a Bachelor of Music degree at the University of Newcastle. While studying Classical Voice with Christopher Allan, and Orchestral Conducting with Ian Cook, Mathew was also involved in several Operas and Musicals, worked as a voice tutor with the Department of Educations Senior Vocal Ensemble and at State Music Camp, tutored at the University of Newcastle Wind Orchestra band link program, worked as a guest conductor for Orchestra Nova, and assistant conductor for the Newcastle University Choir.
After graduating in 2006, Mathew continued working and performing with local theatre groups. After some time off to travel, and work in the US as a Summer Camp counsellor, Mathew returned to Newcastle and started focusing on turning his passion for music into a career.
In recent years, Mathew has performed with Metropolitan Players (Mary Poppins, Wicked, Les Miserables – playing the Bishop), The National Theatre Company (Evita), Theatre on Brunker (Something Wonderful, Best of the Best), NTC (A Murder is Announced), Very Popular Theatre Company (A Mystery Musical), and CONDA Inc (Featured and Backing Vocalist for the CONDA Ceremony)
In addition to his University lecturers, Mathew has studied with George Torbay, Sue Hart, Francine Bell, and currently, Rachelle Schmidt Adnum.

Warning: Undefined variable $images in /home/szw8jz39/public_html/wordpress/wp-content/themes/TVS/library/template_parts/loop-page-teacher.php on line 98